The basis of your success
The safest and most efficient abrasive procedures being carried out in the world today have one thing in common: DYNOS has laid the groundwork for them. Our vulcanized fibre made from renewable raw materials is the basis for high-quality grinding discs. The bioplastic fulfills all the requirements for efficient and sustainable work: DYNOS vulcanized fibre is versatile, high-strength and durable, as well as safe and economic. Thanks to its superior strength, the material can absorb all centrifugal forces while also boasting optimum safety and reliability during all abrasive procedures.

And what's more: both the bioplastic vulcanized fibre itself and our manufacturing process fulfill the criteria demanded by a sustainable circular economy. As a bioplastic, the use of vulcanized fibre opens up excellent prospects for the transformation of industry. In other words: DYNOS lets you do a great job while knowing you are helping the environment in the process. We lay the foundations of your success – and for a diverse range of applications to boot. In addition to vulcanized fibre, we also supply carrier materials for high-quality coated abrasives or labeling paper for bonded abrasives. And that's not all: we also offer special paper for separators and gastronomy. A brand new addition to our product range is recycled cotton pulp for innovative clothing manufacturers all over the world.



PDF Product assortment
Systems provider for base abrasive materials
With its vulcanized fibre discs, DYNOS lays the groundwork for perfect grinding. Reliable and safe. Our customers can choose from a complete system for backing solutions. DYNOS always provides the right basis – thanks to our decades-long development and specialist know-how. We will help you choose the perfect DYNOS product from our comprehensive portfolio for whatever application you require. Are you looking for something more specific? We will happily develop custom solutions just for you and get them ready for series production in the shortest possible time.

Dynos grinding surfaces – Leading the way in QUality
With the DYNOS
®
and DYNAL
®
brands, DYNOS continues to set the standard for quality. Outstanding performance levels, reliable safety, durability and efficiency are the trademarks of our product range.
What impresses our customers the most about DYNOS
®
and DYNAL
®
:
high tensile strengths that withstand the powerful centrifugal forces during abrasive procedures
outstanding adhesive strength that ensures high mechanical resilience and abrasion resistance
high temperature resistance throughout the entire abrasive procedure
smooth surfaces and flat vulcanized fibre sheeting tracks that guarantee a consistent grinding surface pattern
flawless execution through evenly wound rollers for trouble-free processing throughout the entire process
The circle is completed by our DYPAL
®
abrasive base paper and DYTEC
®
labeling paper, allowing us to offer everything to our customers from a single source – for perfect grinding. In other words: DYNOS leads the way in quality when it comes to the processing of a diverse range of materials such as steel and stainless steel, wood and stone. And not just domestically, but globally.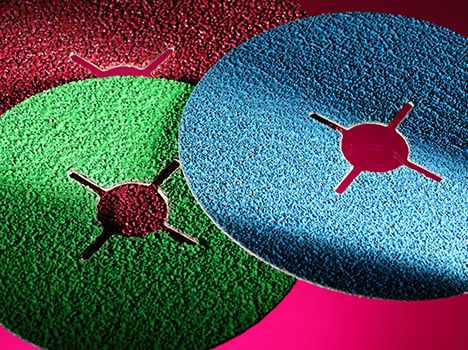 Vulcanized fibre: abrasive applications
DYNOS vulcanized fibre provides the basis for so-called fibre discs used in professional abrasive procedures. These discs consist of three components: vulcanized fibre as the base, binder made of thermosetting synthetic resins, and the abrasive grain (mostly corundum or ceramic). Their main application is the treatment of surfaces. Here, vulcanized fibre takes on a "leading role": it must be able to absorb the centrifugal forces generated during rotation – without bursting.
What's more, DYNOS
®
and DYNAL
®
abrasive vulcanized fibres fulfill all the quality requirements stipulated by the FEPA (Fédération Européenne des Fabricants de Produits Abrasifs). It defines material designations, minimum requirements, testing procedures and storage regulations – this guarantees optimum levels of quality and safety for our customers.
DYNOS

®

& DYNAL

®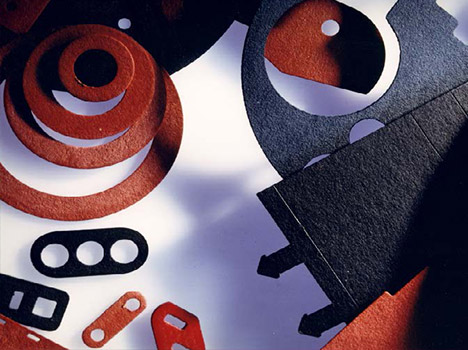 Vulcanized fibre: technical applications
In addition to its diverse abrasive applications, DYNOS vulcanized fibre is also an outstanding technical material, for example in the field of insulation technology. Here, excellent insulation effects meet simple workability (bending, punching etc.) – the material can be easily shaped to the required fit. Our top-quality DYNOS
®
T and DYNOS
®
E are the materials of choice in this regard.
DYNOS

®

T & DYNOS

®

E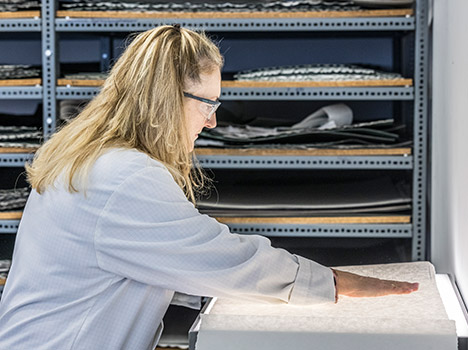 Test passed: Annual UL certification
DYNOS quality products fulfill all applicable North American safety requirements for electrical products and systems. Proper conformity with the national safety regulations is checked once a year as part of the annual audit – the coveted "UL" mark of approval from the renowned Underwriters Laboratories (UL) is proof of our high quality and safety. It is not merely our customers who value this, but also the regulatory authorities and insurance companies.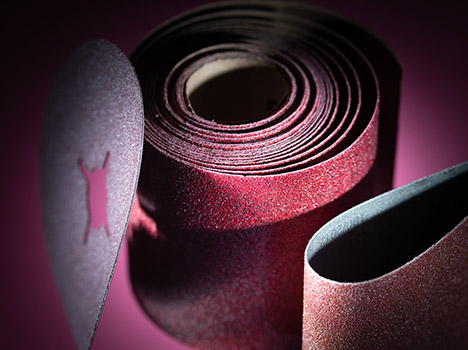 Perfect: Abrasive base paper
High-quality backing paper for coated abrasives – yet another DYNOS specialty. These high-performance abrasive base papers are highly sought-after in a large variety of industrial sectors, e.g. the timber, construction, metalworking, automotive and DIY industries. High-performance abrasive papers for both manual and mechanical grinding procedures require outstanding quality – and that's what DYNOS delivers. The advantages of our abrasive base paper are obvious: highly resilient paper, outstanding dimensional stability and special barrier properties suitable for all binding agents.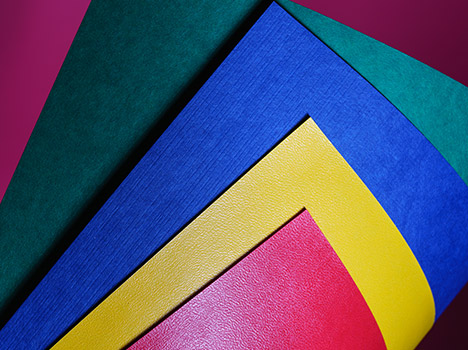 Impressive: Abrasive labeling paper
Perfectly printed images, outstanding temperature and color stability, good flatness properties during the manufacturing process – these qualities have made DYNOS a household name within the high-quality labeling paper sector. The paper is printed using the offset printing method and then used for labeling bonded abrasives. Our qualities allow images to be printed perfectly with a shiny, glossy appearance.

Visionary technical products
Vulcanized fibre is an infinitely versatile material. When used for primarily electrotechnical applications, it convinces with its excellent insulating properties and high level of heat resistance. And that's not all: when it comes to mechanical applications, it impresses with its hardness and durability, as well as its optimum processability. And potential new areas of applications are already in the pipeline: Our laboratories work tirelessly in researching the versatility of vulcanized fibre, as our customers are constantly on the lookout for new solutions for the sustainable, environmentally sound product landscape of tomorrow.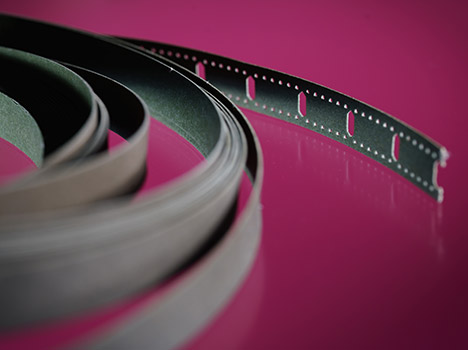 Electrotechnical applications
Vulcanized fibre materials such as DYNOS® E feature outstanding electrical insulating properties, are arc resistant as well as antistatic. The material is also virtually non-flammable and very easy to process (e.g. punching, cutting, forming). As a result, DYNOS® E unlocks the doors to a diverse range of applications:
• Transformer insulation
• Insulation for electric motors
• Circuit Breaker switchgear insulation
• End Cap Insulators in the manufacture of lighting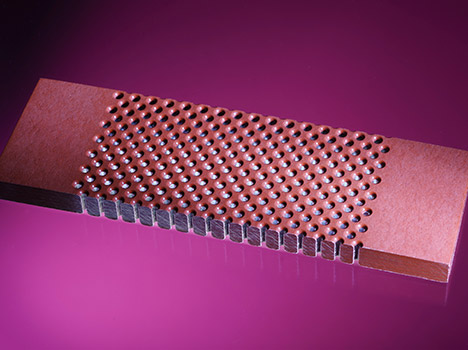 Mechanical applications
True "lightweights" are measured in grams, but when it comes to high mechanical strength, DYNOS
®
T vulcanized fibre is a true heavyweight. In practice, it means that this material is both highly robust and flexible, as well as very easy to process (e.g. punching, cutting, deep drawing, forming etc.) DYNOS
®
T has a diverse range of uses:
• harness boards and guiding bases for looms
• deep-drawn molded parts (e.g. case shells, welding masks)
• separating film for the manufacture of polyester laminates
• carrier for endless laminates
• carrier for plastic decorations based on melamine resin
• carrier layers for real wood veneers and deep-drawn surfaces